Impressions
A panoramic view across the expanse of countryside around Gerlfangen forms the backdrop for the garden created by Werner and Marita Hilt. This garden has been laid out with a love of plants, a marked taste for garden design and a wealth of experience.

As part of the Open Gardens Scheme, it offers the perfect meeting place for garden-lovers, artists and local producers.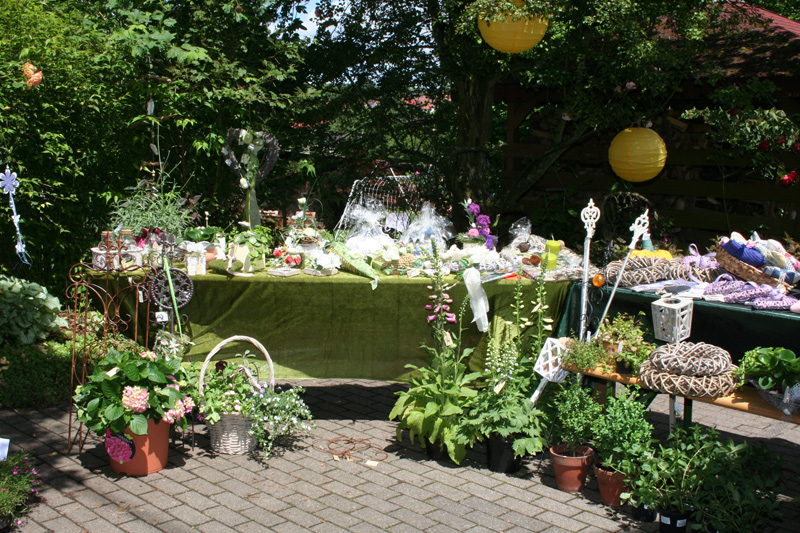 Description
This garden, first laid out in 1954, now consists of a 2400 square meter cottage garden with mature trees, English-style herbaceous borders with grasses, roses, clematis, flowerbeds for both sun and shade, an Alpine garden and a wild-swimming pond.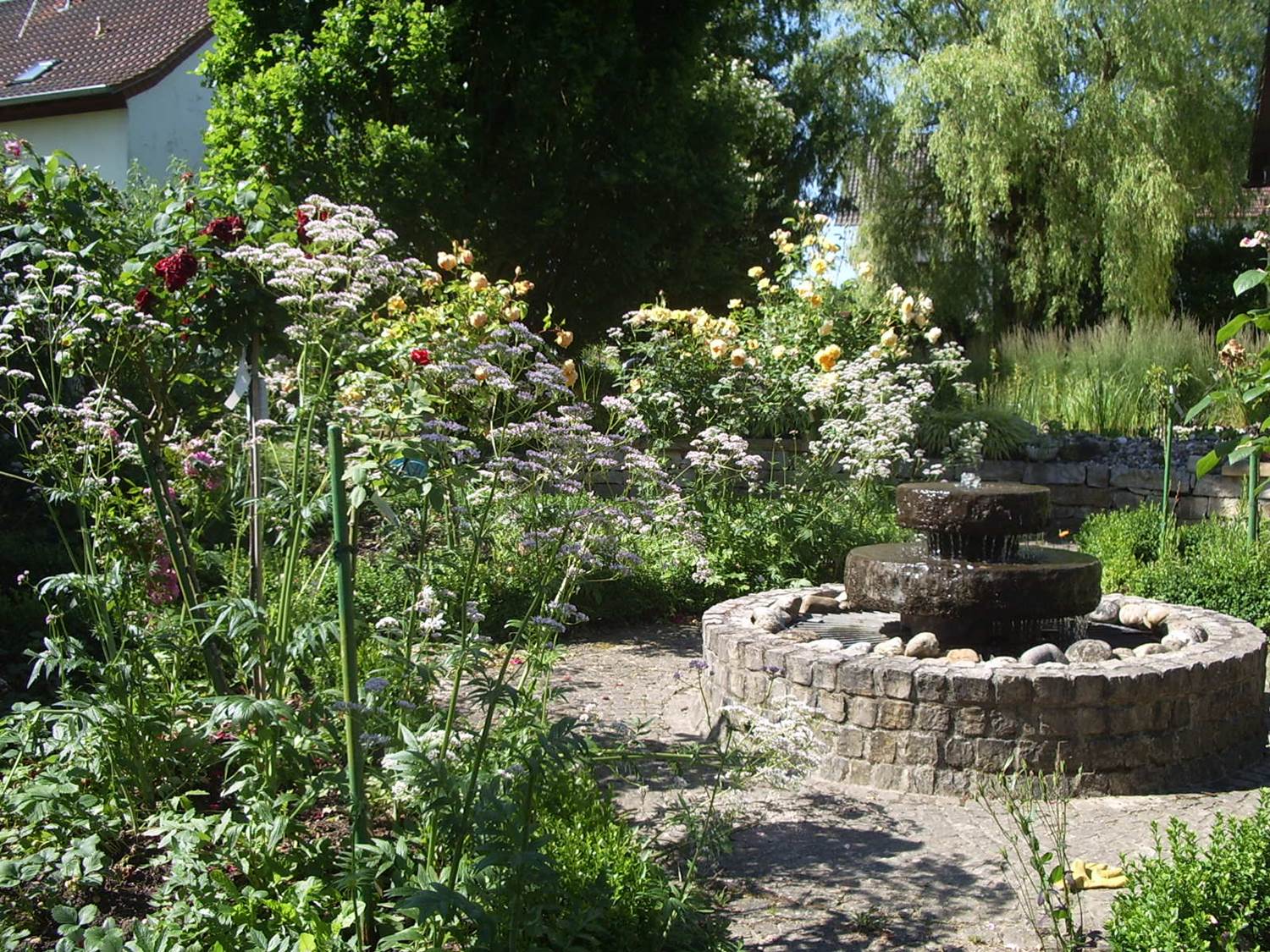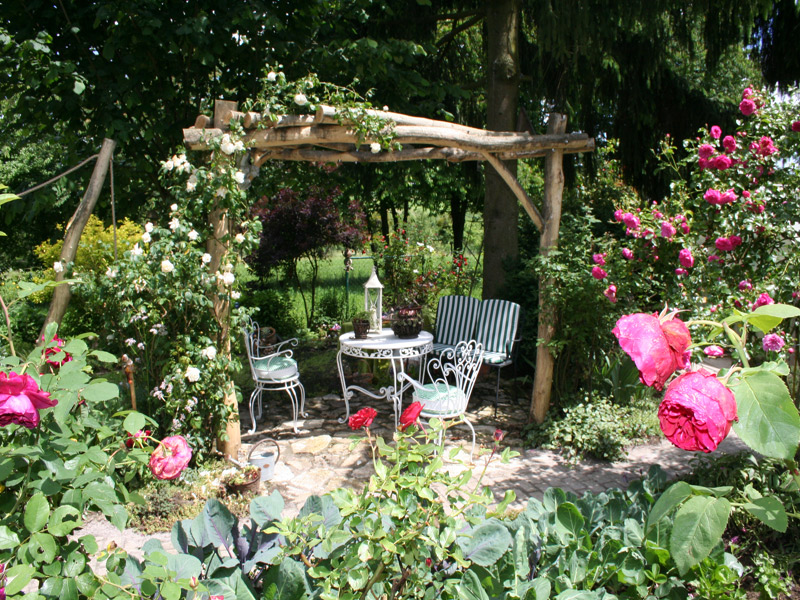 Carefully selected sculptures give the visitor space for reflection.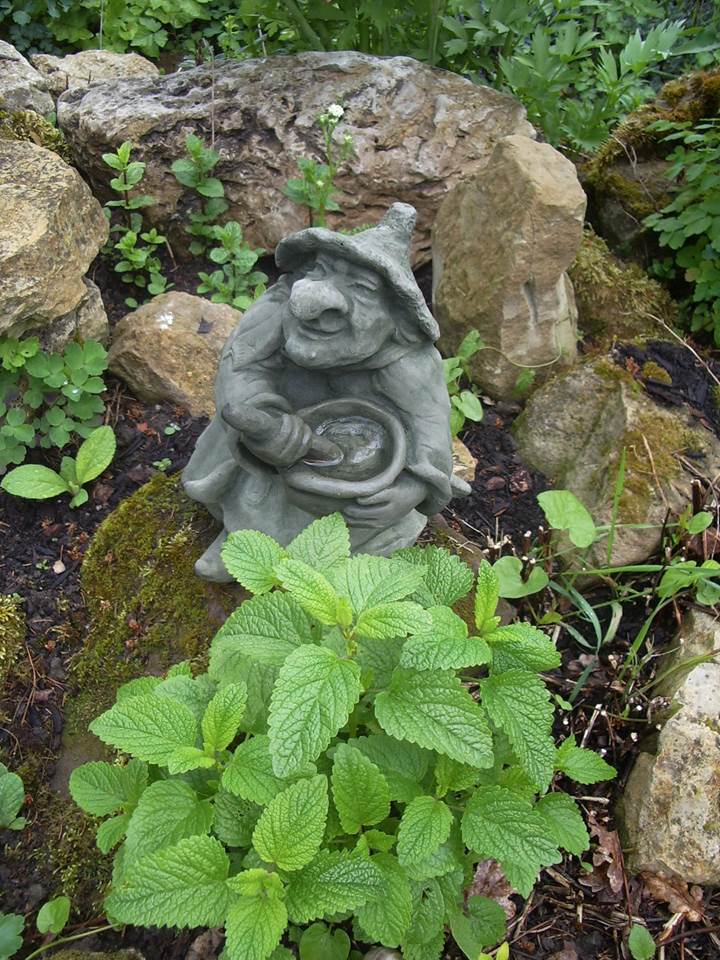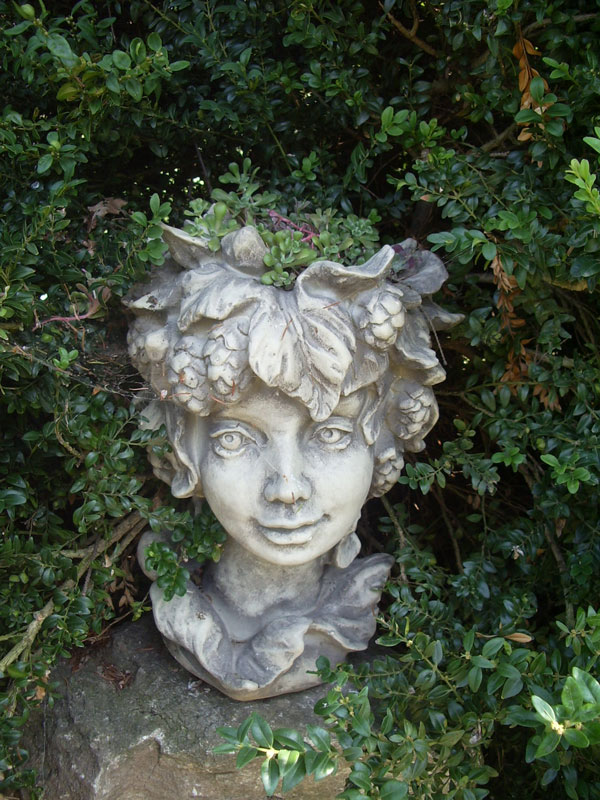 There is a kitchen produce area, with herb garden, fruit bushes, orchard and an insect 'hotel'.
The fauna now include a number of barn owls with various nesting areas.
The winter pause gives the garden inhabitants some rest...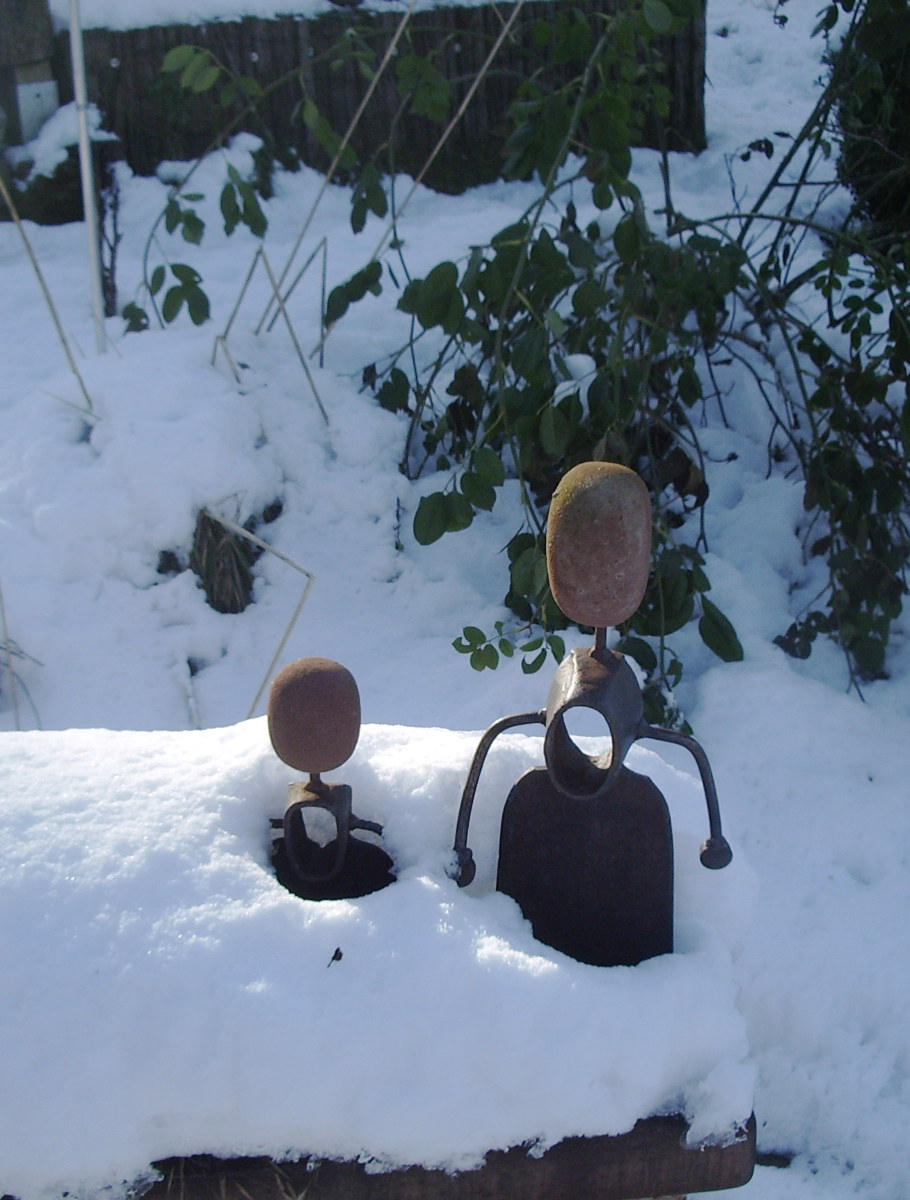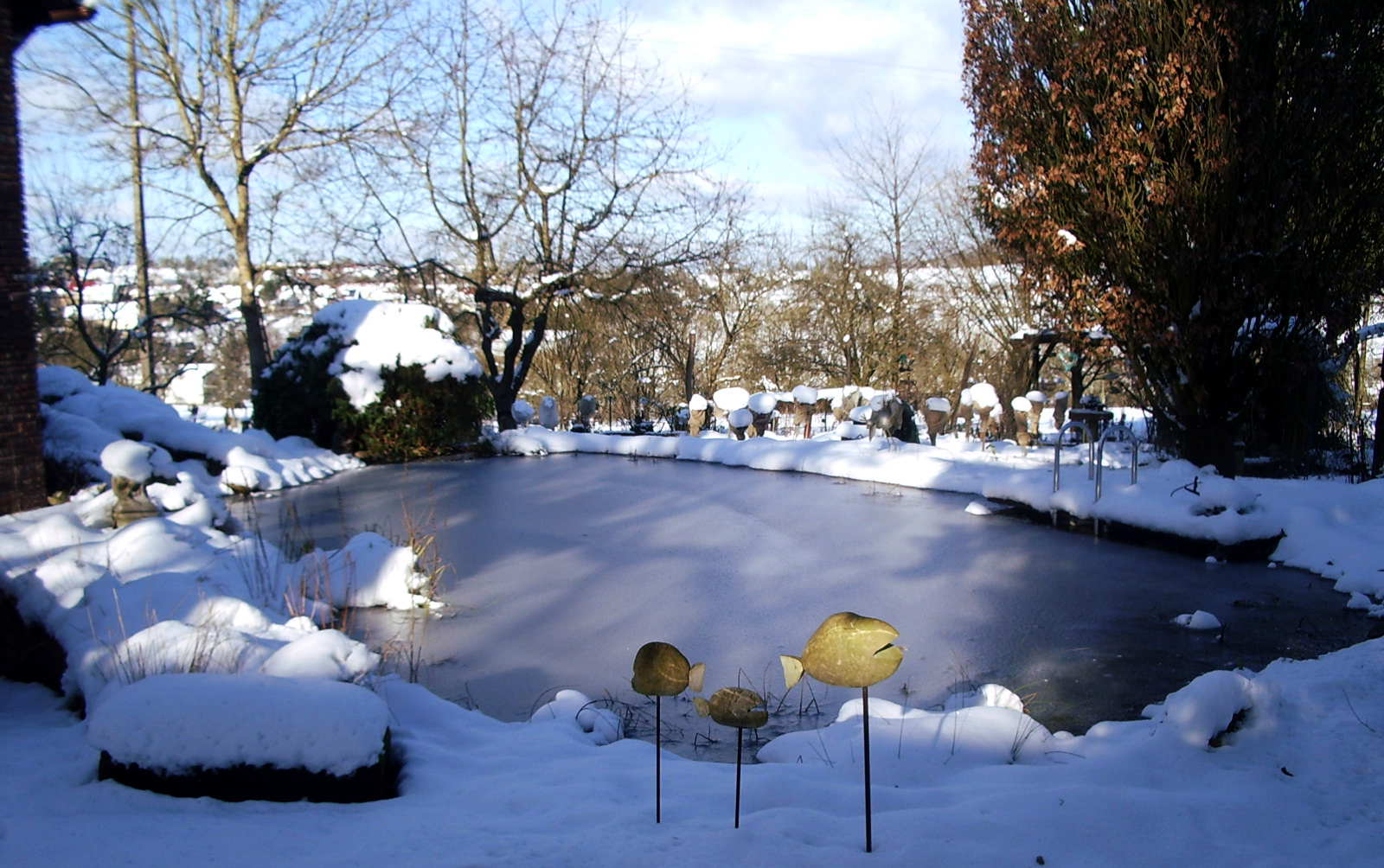 ...before the spring rings the waking bell!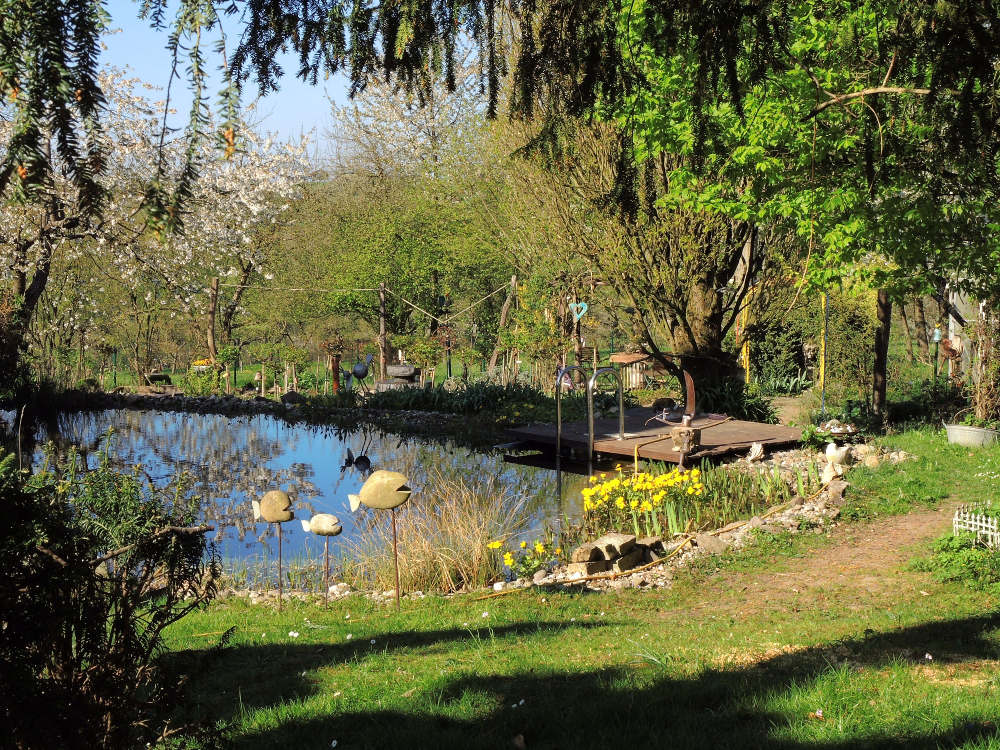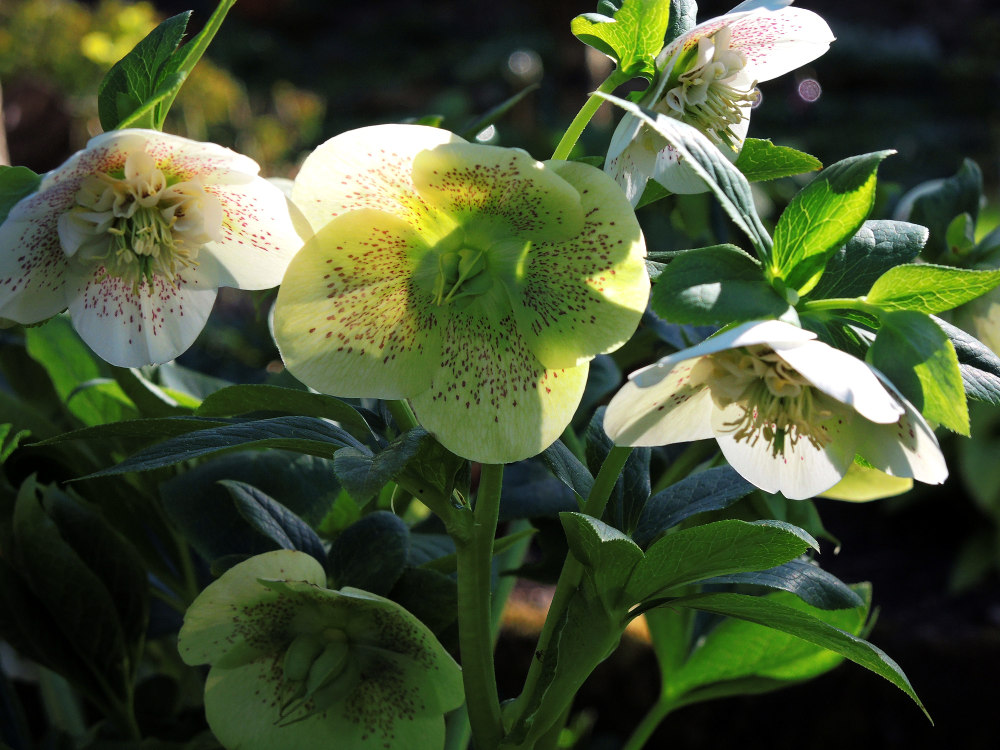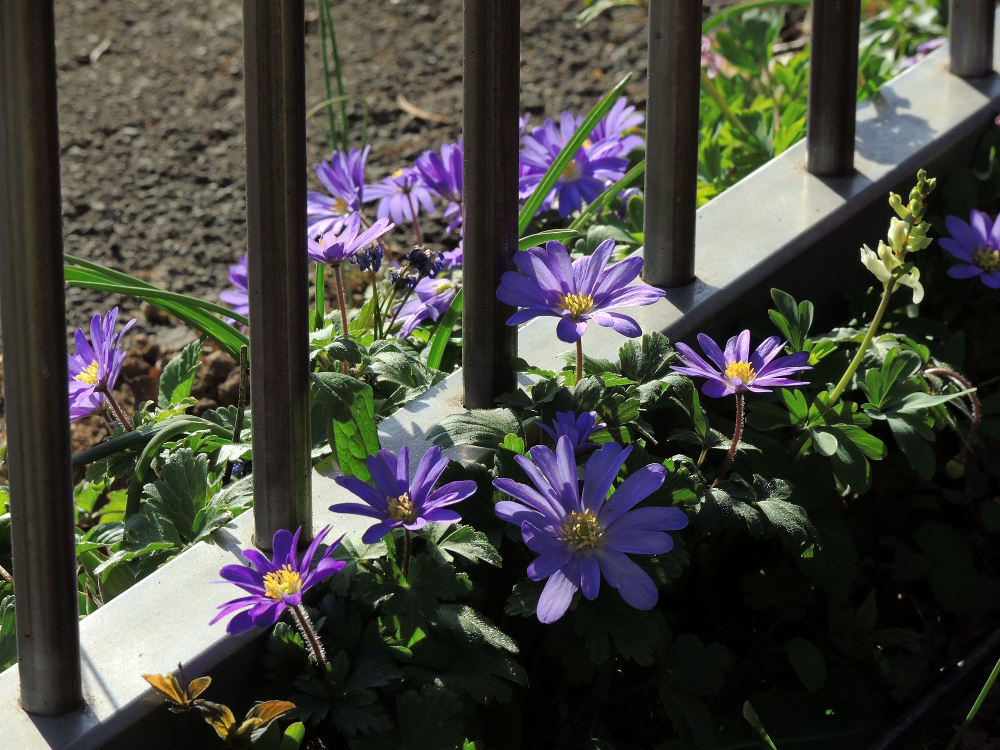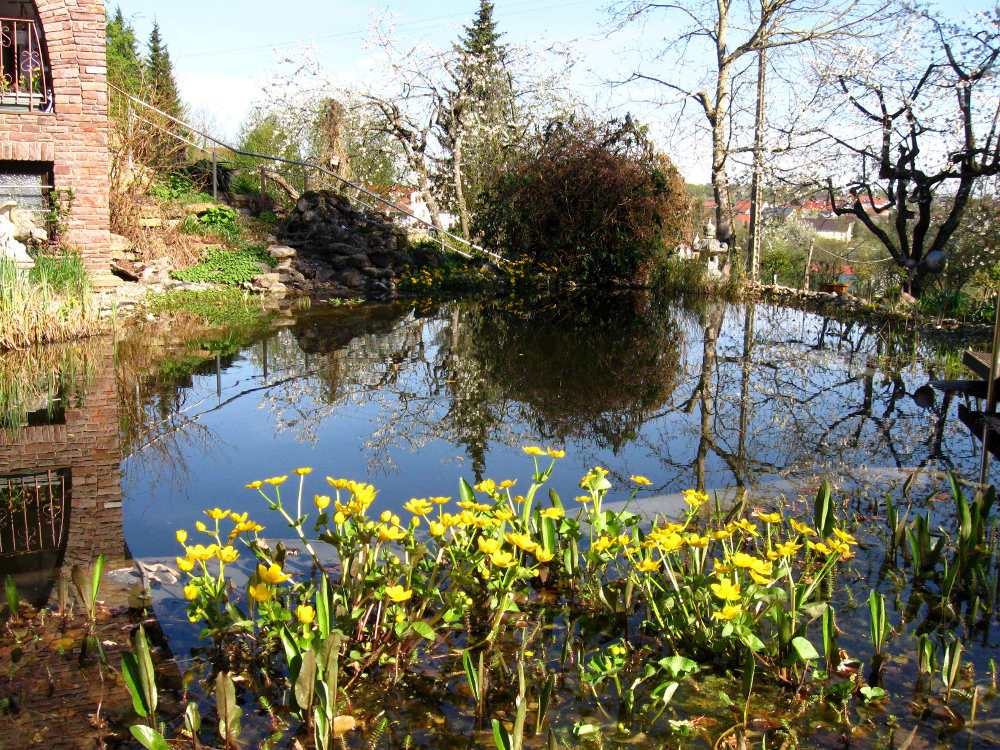 Our owl offsprings in 2015
...got their feathers in just one month!